BAILEY LAW OFFICE, P.A.

The Right Lawyer May Make the Difference !
CALL US TODAY
We serve all areas of Martin, 
Palm Beach and Broward County.
561-752-0021
Personal Injury Attorneys practicing in
Palm Beach, Martin and Broward Counties
Over 30 years experience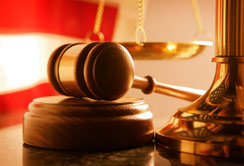 Do you need legal advice regarding an on-the-job injury?
Do you need help with Social Security disability?
Do you need an experienced attorney who will personally take your calls and care about your case?
Do you need an attorney who will advise you on non-legal matters concerning the right specialists, how to obtain adequate time off from work to obtain medical treatment, and what to do if your injuries are preventing you from returning to work?
Let Bailey Law Office, P.A. be that
attorney and adviser.
OUR MAIN FOCUS IS YOU– OUR CLIENT
If you have any questions about your case or our services, please go to our "How May We Help You?" page for more contact information and an e-mail link.
FREE INITIAL
CONSULTATION
We serve all areas of Martin County, 
Palm Beach County and Broward County
We are here to help those who cannot help themselves.  As advocates for the injured, we see it from your perspective and add our 25 years of legal experience to create a secure and knowledgeable arena for you to recover from your injuries and receive the benefits and compensation deserved.  We have a wide range of experience in Key Practice Areas and look forward to talking with you about your case.  Click here for more contact information to answer your questions
1325 S. Congress Avenue, Suite 202
Boynton Beach, FL 33426
ph: 561-752-0021
fax: 561-747-2791
lori@baileylawoffice .com
Copyright 2010 Bailey Law Office, P.A.. All rights reserved.